Grays Fusion Elite 135 2019 Squash Racquet
The Fusion Elite 135 racquet continues to be popular especially as it comes pre-strung with Grays high performance string, the Dynamic Pro String.
Category: Performance

Construction: Advanced Fibre technology with Nanocarbon, Titanium and the Grays Vibration damper System

Grip: Fusiontac

String: Dynamic Pro Green (not red as shown)

Weight: 135grams

Balance: Even

TRUE WEIGHT: 152g

Fusion Squash Range


The Fusion Squash range is the first in the world to combine premium build quality (Japanese nano-carbon with Advanced Fibre technology) and the world leading Grays Vibration damper System. The three frames in the series represent three different balances and frame shapes so that the Fusion Squash range will suit all player types. Advanced Fibre Technology(AFT) has produced the optimum balance of strength and weight, ensuring that all three frames will deliver great power and touch along with the necessary characteristics of strength.
The Grays Vibration Damper System works to reduce the vibration shock through the handle of the racquet. This can assist players that have a tendency to arm injuries ie "tennis elbow " and will assist all players by reducing arm stress and fatigue. All racquets in the Fusion Range now come with the Grays Fusion-tac grip which provides the ultimate grip with a soft feel. The Fusion Master 130 comes with the Shotmaker String System (double strings through throat) which delivers greater power and a larger sweet spot.




More $99 RACQUET SALE, Squash Racquets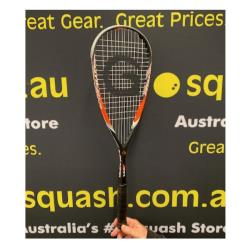 Grays Blademaster Racquet
Price $179
Special $99
Add to cart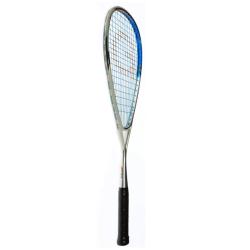 Viper Court Racquet
Price $179
Special $99
Add to cart