Grays Merlin Red Racquet Two Pack
Superb entry level racquet renowned for its strength. 100% High Modulous Graphite weighing 165g in appealing colour. A bargain every day at $89 and extra value at two for $150. This is one of the most popular racquets in the Grays range.

Construction : Hi-modulus Graphite
Grip: Fusiontac
String : Graytec
Weight : 160 g
Balance : Even to head
Player type : Beginner to Intermediate
TRUE WEIGHT: 178g

More Great Summer Deals!, Squash Racquets, Two Packs You Save STACKS!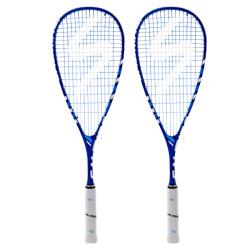 Salming Aero Forza Blue Racquet Two Pack
Price $398
Special $250
Add to cart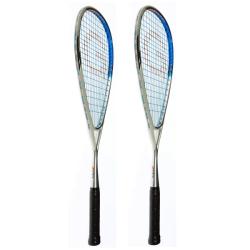 Viper Court Racquet Two Pack
Price $358
Special $150
Add to cart